The world of publishing is as vast and diverse as the cultures India represents, and with its rich history and traditions, it has contributed immensely to publishing. In recent years, there has been a tremendous rise in book publishing in India. In this blog post, we will explore India's top publishers, focusing on their contribution to literature in the country.
Penguin Random House in India
Penguin Random House is a renowned name in the global publishing industry, and its India division has played a key role in bringing in voices. It publishes a wide range of books from fiction and non-fiction to bestsellers and books on the famous. Coffee-table books are also an integral part of their portfolio, reflecting India's cultural and artistic riches.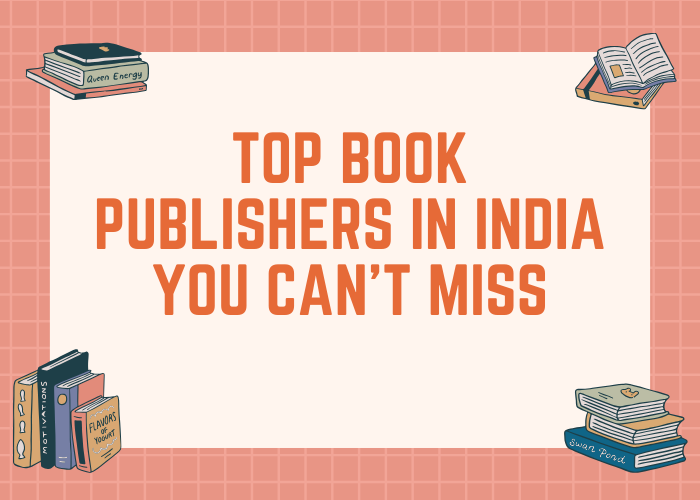 HarperCollins India
HarperCollins India is a new heavyweight in the Indian publishing industry, offering a mix of books including bestsellers and award-winning titles Dedicated to nurturing emerging writers and hosting coffee tables of high-quality books that capture the diversity and heritage of India.
Rupa Publications
Rupa Publications is a long-established company in the Indian publishing industry. They are known for promoting both established and emerging Indian literature and writers. The themes in Rupa's books are broad, making it a prime choice for self-published authors as well.
Thames & Hudson India
Thames & Hudson India is an extension of the world famous Thames & Hudson, known for its premium coffee table books. They specialize in art, culture and picture books that beautifully capture the essence of India's heritage. These coffee table books are a visual treat and a testament to the country's rich history.
Aleph Book Company
Aleph Book Company is known for its dedication to publishing books that offer in-depth insights into Indian history, culture and contemporary life. Their coffee table book publishings are carefully crafted to reflect the essence of India's heritage, providing readers with an immersive experience through illustrations and text.
Notion Press
Notion Press is a reliable option for authors who want to self-publish in India. They offer a range of services, including editing, design and marketing, to bring authors' books to life. Their user-friendly platform has never made self-publishing more accessible to aspiring authors.
Pothidotcom
Pothidotcom is another popular self-publishing platform in India. They offer a wide range of publishing services, giving authors complete control over their books. Pothi.com offers a variety of publishing systems and marketing tools to cater to different needs and budgets.
The emergence of new-age publishers and self-publishing conventions democratized the industry, making it more accessible to aspiring authors. These changes reflect the changing tastes and demands of readers in India and around the world. The expansion of digital platforms and e-books has also played an important role in the growth of the industry. Publishers must now adapt to the digital age, ensuring that their titles are accessible electronically. This change not only expanded Indian literature but also opened doors for new voices.
Publishers in India play an important role in promoting books and fostering literary awareness. They recognize new and emerging writers, and give them a platform to share their stories and ideas with a global audience. Publishers also provide the necessary support, including editorial guidance, marketing and distribution, to ensure that books reach their intended audience. Publishers are at the forefront of preserving and promoting India's cultural and literary heritage. They produce coffee table books on the history, art, and traditions of the country. These books are not only a visual treat but also are valuable for those who are interested in the rich culture of India.