Maneesh Media, earlier known as Manish Media Agency, established in 1999 in Jaipur (India) and later forming base in New York (USA), we are a media house with a difference leading with exclusive publications along with pioneering in Connecting Beyond Boundaries. In our journey ever since, we have had the luck of evolving ourselves as each of our 50 publications came along.
The name Maneesh, a combination of the two Sanskrit words mann (psyche) and ish (God), means master of mind. The vision of the organisation is to integrate and connect beyond boundaries, devising a bond with close-communication. An elite media group with a global presence, we are renowned for unceasingly bringing out exclusive publications about successful Indians in India or abroad who displayed guts to explore the rough seas, voyaging in to the unknown to discover the calmer, more colourful and soothe underwaters.
Today, on our way to be better than the best, we can easily boast of rubbing shoulders with people who add to our glory, among whom are some of the most successful industrialists, politicos, honchos, etc.
Beyond all that we claim to have achieved, what have been our personal and hidden achievements are some of the most cherished and jewelled relationships and associations. We cherish these and strive for more to keep Connecting Beyond Boundaries!
CHAIRMAN'S MESSAGE
We narrate INSPIRATIONS!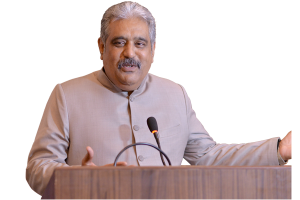 As the chairman of Maneesh Media, I feel proud to say that we have grown to become India's one most entrepreneurial and innovative organisations. Reaping a sapling in 1999, we have today become a leading media house with a global presence and growing!
Maneesh Media, evolving itself over the past several years, has tasted success, but not without hitting rough patches. It has been the team's commitment and innovation spirit under the right leadership that we today provide our associations with an outstanding vision. Competition, though, is not our aim, we continuously have competed with ourselves.
The unimpeachable strong governance lays foundation of creating a family that grows towards an international expansion.
We firmly believe that books are forever. Yet, we believe there are several around us looking for the right path, right motivation. In the life-stories narrated in our books, we register the most successful Indian names in history, which also fulfils our mission to inspire those who find the way up tedious.
Today, media is the most vital part of communication and in fact has become the tool to deliver messages seven seas across. In this age of quick communication, we still prefer to follow the traditional path… books.
We as Maneesh Media have already achieved eloquent and noteworthy success, which makes me confident that the team will rise to new challenges. With a strong backbone, I am yet more confident of producing excellence, leading to continual expansion.
Apart from the organisation's vision and mission, my personal vision for the group is to make it the key player in the worldwide media industry. Maneesh Media in the coming years will most certainly be known as a transnational and integrated media entity, Connecting Beyond Boundaries.
DIRECTORS' MESSAGE
We continue on the path of INSPIRATIONS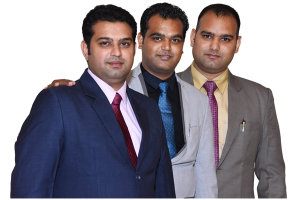 We want to and try to inspire. We are ourselves inspired by several of those whom we meet. We narrate inspiration!
Our mission is to revolutionise those who look for an inspiration, even as we try to revolutionise ourselves, and eventually stimulating the world economy. We take pride in consistently adding to the world of literature, while preserving our ethics and traditions, gaining worldwide support.
We understand books are no more the trend, though it is the books that register names in history, making things available for a read to several coming generations. We are committed to traditions, innovatively.
Following our motto, Connecting Beyond Boundaries, we strive to reach our readers with the best source of inspiration, even as we continuously endeavour and compete with ourselves to connect some of the most eminent Indians across the world with them.
Any remarks or suggestion regarding any of our publications are more than welcome.
Please feel free to drop a mail at director@maneeshmedia.com
Thank you for your constant support!
Always ready for action, anytime, anywhere! Avid reader, foodie, traveller and a lover of nature, art, music, culture and heritage and adventure sports.
APOORVA VERMA
Content Writer, Exp: 2 y
A writer, a grammar Nazi and creative soul by the day, a reader, an experimental chef, a DIY crafter, a learner & a dreamer by the night, she at times is annoying to the team as she like things done! A go-getter, forever!
MEENAL SINGH
SR EDITOR, Exp: 12 y
A graphic designer by profession, he breathes designing & sketching. He got interested in it while still in school, though back then he had no skills. He today is proud to be building himself something. An artistic way of life he resonates with.
WASEEM IKRAM
PRODUCTION HEAD, Exp: 25 y
Her skills with Adobe Photoshop, Illustrator, CDR etc make her exceptional at her work. The young girl brings fresh energy to our designs. She has a strong relationship with aesthetic clarity & understating of marketing principles.
Shahnawaj Khan
GRAPHIC DESIGNER, Exp: 4 y
Rexsu Cherry
ART DIRECTOR , Exp: 28 y
He is the one who takes charge of delivering all the books to you. Ever smiling, a fitness freak, a diet conscious man, he is the yes man of the team, always eager to learn new things to performing them apt.
NARENDRA RATHORE
BACK OFFICE SUPPORT HEAD, Exp: 6 y
Having explored all the social media platforms, he knows there is still a long way to go as his is the field that shows a new aspect every other day. He is quick to meeting an ever-changing demand scenario.
SUDHIR KUMAWAT
SOCIAL MEDIA MANAGER, Exp: 9 y
They say "without finance cannot be anything". He believes in dedicating himself to the company and managing the finances. We believe him to be the most important person in the team. And why not! He disburses our salaries.
KAMAL KUMAWAT
ACCOUNTS HEAD, Exp: 23 y
She firmly believes in giving her 100% in everything with a never-say-die attitude. A fitness freak, she likes to have everything at work as fit as her. The right communication is the forte for this quick learner.
KOMAL AGARWAL
CLIENT COMMUNICATION , Exp: 7 y