Jewels of India: Leading Indo-American Personalities (Vol II) is our 50th publication themed on the inspiring real-life stories of struggles, sacrifices and successes of 75 Indo-Americans – originating in 13 different states of India, settled in 13 states of the US – and their families who strived hard to achieve their American Dream. It is released as a part of the celebration Azadi Ka Amrit Mahotsav – India's 75th Independence Day. The book will be released at the Mandarin Oriental, owned by Reliance Industries, in the presence of the 14th President of India, Ram Nath Kovind, digitally, and Consulate General New York, Randhir Jaiswal.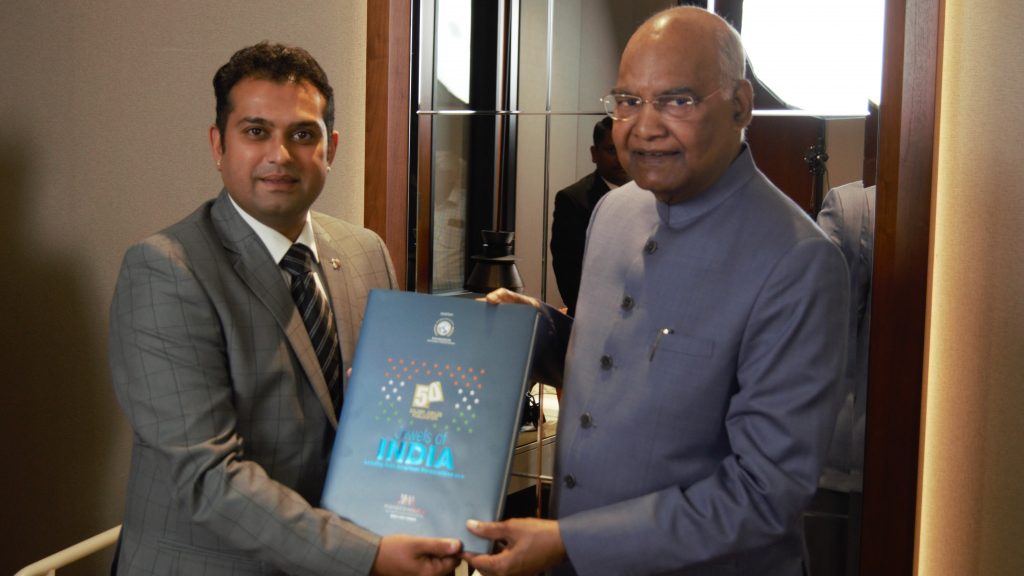 The book celebrates the bilateral relationship and everlasting friendship of the two nations as we dream of a new India, a young India. It features Indo-Americans who took strong footing in building their dreams and serving the community in the US; they maintained their roots, values and culture and yet adapted to the values and work ethics of the US to bring out the best in the shape of life-changing experiences. The perseverance, dedication, motivation and a higher sense of public service in their respective fields make their stories remarkable. These 75 families bring diverse cultures, making this a unique compilation, and it is our pride and privilege to showcase these extraordinary Jewels of India.
The idea behind the Jewels series is to inspire our country and countrymen, especially the youth, by sharing success stories through the difficult path to keep them motivated to work towards their dreams. It is also a way for bringing the Indian diaspora and international leaders of prime together under one roof from various parts of the world to connect them beyond boundaries.