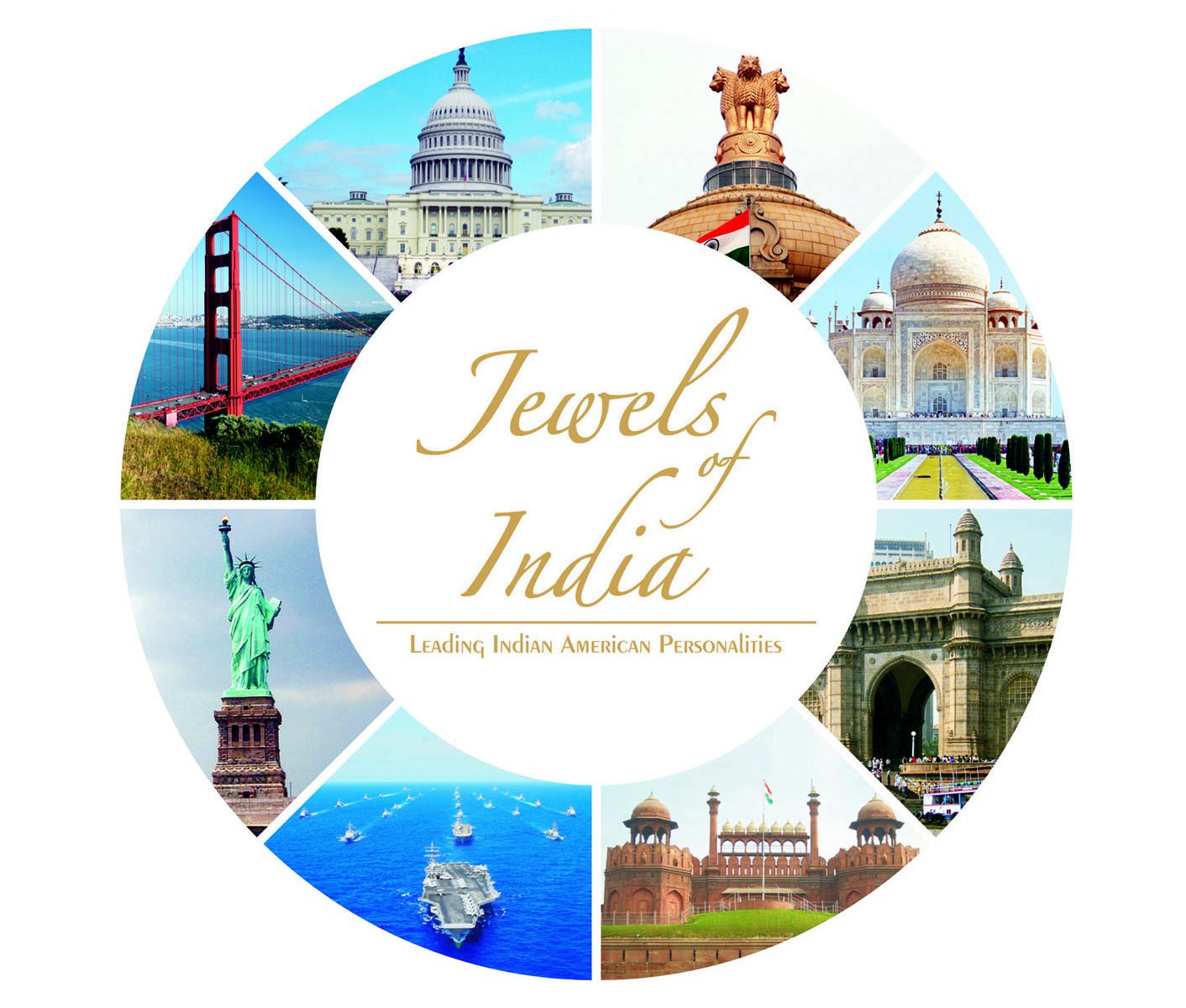 Jewels of India – Leading Indian American Personalities
A gaiety publication about the few of Indian diaspora in the USA who are today contributing to the economical development of both their countries.
Eighty-nine success and life journeys of Indians residing in America bouqueted together, this book was officially unveiled at 11th Pravasi Bharatiya Divas (PBD) 2013, in Kochi, India by the Ministry of Overseas Indian Affairs. Copies of the volume were presented to the H.E. Indian President, Pranab Mukherjee and the H.E. Mauritian President, Rajkeswur Purryag, chief guest at the PBD.
The release ceremony was held at Hotel Marriott Uniondale, NY, on January 20, 2013 amid an august gathering from the whole of the USA.
This coffee-table book is adorned with 89 inspirational stories of those from the Indian diaspora in the USA who took courageous and smart steps during hardships, proving the saying by probably Joseph P Kennedy, "when the going gets tough, the tough gets going" true. This book surprisingly features varied ages from 9 to 92.
Our Associates