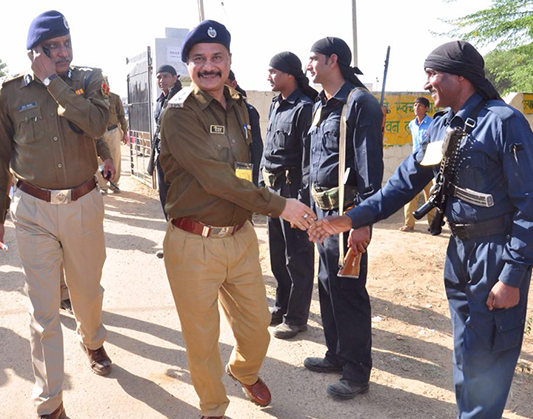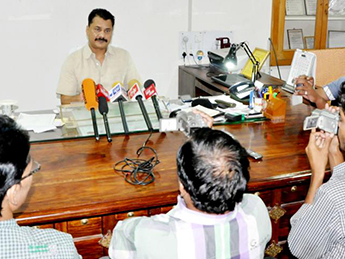 Rajasthan's Singham
Someone quoted "to have once been a criminal is no disgrace; to remain a criminal is the disgrace." But the truth is no crime can ever be defended on rational grounds. And the one safeguarding his fellow citizens is a real Singham.
Disguised as beggars at day they chose their targets and gave purpose to their undercover missions at night. If someone shouted catching them at the time of the operation, he was killed and proof of the killing was shared in a Whatsapp group: such six proofs from any member would make him the head of the gang. Once the plan was executed, they shared the loot and mingled with the citizens the next morning. Perfectly planned and executed crimes had their lives set!
Such was the life of Chhah Maar – this gang of seven criminals – until they were arrested by Bharatpur police in coordination with the Uttar Pradesh police. The Superintendent of Police, Haider Ali Zaidi, leading the mission and a featured personality of our upcoming coffee-table book, Rajasthan Ratna, shared the story about busting this gang responsible for 50-60 cases of loot, murder, dacoity and many other crimes in many states of northern India.
Long before the independence, Indian police has with courage worked hard to make life peaceful for its fellow-citizens, with officers like Haider Ali Zaidi giving every second of their life to the national service and keeping us safe. Always excelling in academics, this alumnus of St Xavier's was selected in Indian Police Service in 2006 in Rajasthan cadre. Ever since he has solved many cases, securing peace in the area of his service.
He is a school buddy of actor Irfan Khan who says a day spent with the former Indian President, Dr APJ Abdul Kalam, has been the most inspirational day of his life. Although he has always taken his work diligently, Dr Kalam's humility taught him many more lessons about service. Everywhere he goes, Haider Ali gives in his service more than been asked. He promotes the importance of fitness, so much that he has started many gyms with the help of the Rotary Club.
When free, he enjoys reading biographies and books on philosophy, and believes that a man should connect to nature somehow – because nature gives you the strength to not only breathe fresh but also live fresh. "Life is not a success or failure. Your passion towards life is your success," he says.
Heard of some other bravery of your fellow Indians? We are all ears, info@maneeshmedia.com.