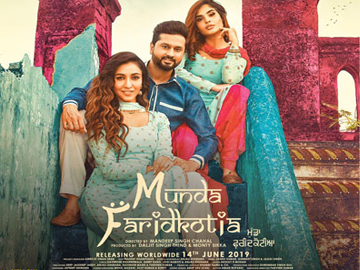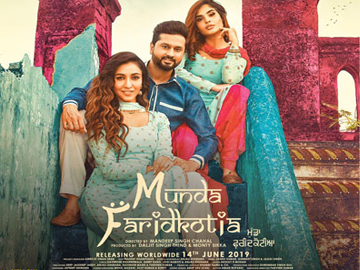 Promoting Punjabiyat Through Movies: Munda Faridkotia!
A nation's culture resides in the hearts and souls of its people. Punjabis are those proud souls, no matter where they go, they carry their virsa, their heritage, in their hearts. Their language, festivals, food, dance and dresses, all are likeable.
Daljit Thind is one such Punjabi: proud of his culture and has taken an initiative to spread the Punjabi culture. Born and brought up in Punjab, India, he moved to Canada and started a real-estate business, soon becoming one of the biggest property developers in Vancouver. But little did people know that this renowned businessman and philanthropist has always been interested in movies. And what better way to promote a culture than through entertainment!
Munda Faridkotia, a Punjabi romantic-comedy drama is set to release under his production banner, Dalmora Films Pvt. Ltd., on June 14. He has already promoted Punjab in this part of the world starting as a co-producer in Punjab 1984, further co-producing Sardarji, Sardarji 2 and Channa Mereya, and later decided to produce movies solely.
Munda Faridkotia is a story of a simple and innocent boy who is a big pantheist and determined to stay in his city. He prays to God to let him stay in Faridkot, but forgets to ask which one, the one in India or Pakistan, and destiny lands him across the border. Directed by Mandeep Singh Chahal, the story, full of comedy, romance and ever-loving Punjabi music, is set at the end of the 20th century, revolving around his life full of twists after he lands in Pakistan. This Yash-Raj-type movie shows Indo-Pak relations, Punjabi culture on Pakistan's side, Punjabi culture at India's side and is entertaining with a message of love.
"This is one small way to connect the cultures across borders," says Daljit, "we really need to connect the two countries. We have many more movies lined up." This emotional drama and comedy combination is also for the people settled abroad as it teaches their children the Punjabi culture. Daljit is working on more movies; he, in fact, is all set to venture into Bollywood the next year as well.
Click and watch the trailer here. Hope to see you at your near-by theatre!