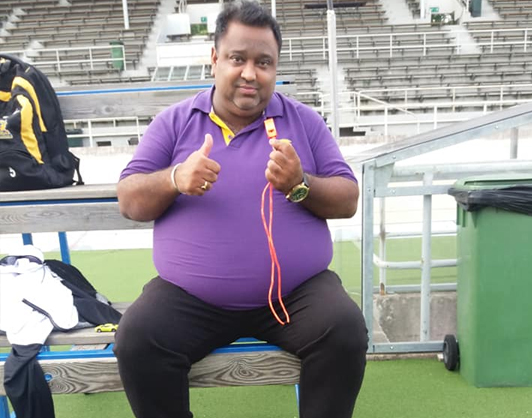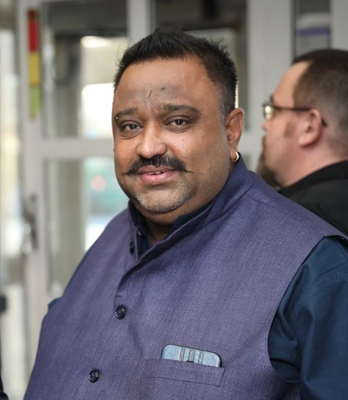 Hockey Dreams are His Only Goal
Many dreams just die along the way, because there just isn't enough passion behind them. And sometimes these dreams refuse to die because of an indomitable spirit that lifts up the soul and infuses it with something special, the kind of stuff that gives ordinary men the power to become extraordinary – no matter what. It is this power that spurs a few good men to choose a less travelled road and become legends; don the mantle of an unsung hero and write a new chapter of courage and HOPE. One such unsung hero is Bikramjit Singh Moga, better known as Vicky Moga, the second name a perpetual reminder of his village in Punjab, India. He now permanently lives in Helsinki, Finland, nurturing Hockey dreams.
In a country where people's interest in sports centres around Football and Ice-hockey, Vicky has doggedly been whittling away at the mind-set of the majority and gaining converts to the game of hockey.
Today, the hockey club he started 5 years ago has 100 highly skilled and committed players of 20 nationalities, including some from India as well. He proudly recalls that for the European Hockey Under-16 tournament, the Finland team captain, was a Sikh lad, Paramjeet Singh.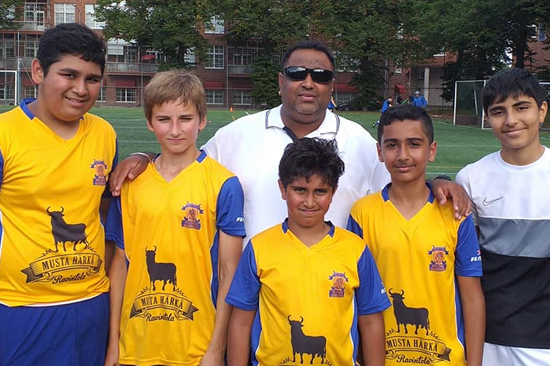 His 10-year-old son, Arjunjit, has been playing in the club since the age of six and is today a forward. "I think in another 2–3 years' time, he'll be ready to play for Finland in the Under-13 European matches."
Ever since he can remember, Hockey has been an inseparable element in his life. "I started playing Hockey when I was in primary school back in my village. Almost all the menfolk in my family have been playing hockey; it seemed as the most natural thing to do for most, like breathing, like life itself."
Vicky kept playing all through his school years. After high-school, he started playing state-level hockey. To improve his game, he joined the Sports School, Jalandhar, and later completed his graduation from Government Brijindra College, Faridkot. During this period, from 1994 to 1996, Vicky participated in most of the inter-university Hockey tournaments.
Just when his career was about to take off, he suffered a knee injury during the course of a game and had to give up playing for the next 7–8 months.
The injuries meant he could never again be an active Hockey player. But he had always learnt to look on the positive side; he took a diploma and later a master's degree in the sport from Kurushetra University and became a lecturer and Hockey coach. He later started umpiring national-level matches.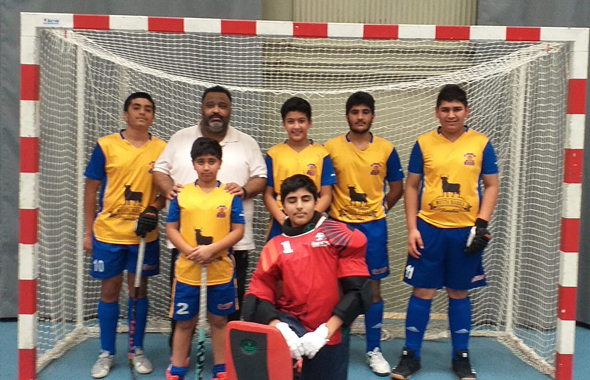 Life brought many changes for Vicky after marriage in 2003. The following year he moved to Finland, since his wife was permanently living in Helsinki. "Everything changed, from food to language, to language, customs, culture, everything", says Vicky.
Here too, life dealt him a severe blow when a train accident left him handicapped and bed-ridden. He now had all the time to adapt to a different kind of lifestyle, learning accountancy in both Finnish and English.
But his Hockey dreams never left him, though a part of his body is still numb. At first, he wrote about Hockey for various news agencies, together with the cultural activities of the Punjabi community in Finland. It brought him popularity and lots of contacts, which eventually gave him sufficient confidence to start his Hockey club, the Warrior Hockey Club.
Vicky is also closely associated with the Finland Hockey Board for the last five years, working as an umpire, manager and judge at international level, the first Indian to do so.
He dreams of a time "maybe in another 3–4 years when half of the Finland national team will have Sikh players. That will be the proudest day of my life."
Finland sure must be proud of this courageous Sikh!
How else can one represent our culture in a foster country? What is your path towards it? Let us know at info@maneeshmedia.com