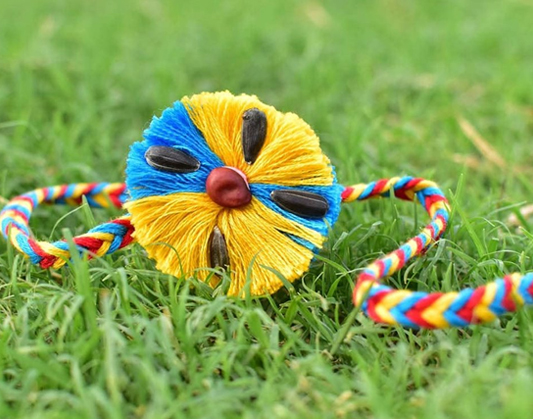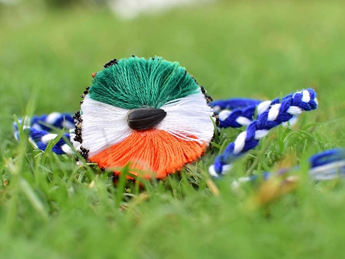 Festivity with Sustainability
Do you know that 620 million rakhis are dumped every year, generating 1.18 billion tonnes of carbon dioxide per capita?
Throughout the world, Indian culture is the only one that celebrates brother-sister love: Raksha Bandhan and Bhai Dooj. With Raksha Bandhan on its way, over 6 billion people – not only Hindus in India but people from other religions across the world – are ready to celebrate this festival. Same as always, sisters will tie the sacred thread on their brothers' wrists as a symbol of love, sweets will be distributed, poojas will be done, gifts will be exchanged this Raksha Bandhan, brothers will pledge to take care of their sister, families will gather together and have fun. But what the day after? What after the rakhi is untied? Where does it go? Emotion, of course, is there but what about the sacred thread a sister ties on her brother's wrist? Perhaps it goes in the waste!
Ah, many of us leave it at just the right places, without ever littering, for it to get decomposed the right way. But does it ever get decomposed?
To give a new meaning and keep this feeling more cherishing along with doing a bit towards our Mother Nature, a young entrepreneur came up with the idea of a SeedRakhi, which can be grown into a plant, helping the nature with the gift of remembrance. Nitin Jain, the COO – Indibni, a personalised gifting solution, started working with the idea a couple of years ago and made 250 SeedRakhis last year as a trial run. These handmade rakhis made of naturally dyed yarn, decorated with various organic seeds, were distributed free of cost to close friends and relatives. Because it contained no plastic or metal, everyone found it easy to sow and gradually turn it into plants. Thrilled by the results, he started a campaign towards a sustainable alternative to the fancy synthetic, plastic and non-biodegradable rakhis.
Ankit, the Co-Founder, have always believed in a conscious and sustainable approach, connecting Indians with their roots. In 2017, they initiated a startup where innovative personalised gifts are made. When the idea of SeedRakhi turned out to be promising, he, along with his team, employed over 20 farmers to grow organic cotton and 200 women from self-help groups in five states to make handmade SeedRakhis. Not only this, his team has conducted 15 skill development workshops in various schools, colleges and other premises to promote sustainability. Over a thousand rakhis (with one or more seeds) have already been sown and, as Raksha Bandhan and independence day are on the same day this year, this team has taken an initiative to gift SeedRakhis to the soldiers on the front.
As many numbers of SeedRakhis sold will be sent to the soldiers with messages from female students on a postcard made of seed-paper. A procession will leave from Rajasthan for Indo-Pakistan border at Wagah, Punjab, where the SeedRakhis and postcards will be given to the soldiers. On the way, an awareness of sustainability and minimal living will be created.
With the three main pillars – economic, environmental and social – SeedRakhi not just enhances the importance of the brother-sister bond but also enhances our bond with our nature, our environment.
Buy SeedRakhis to help your future generations to have a better environment to live in! Share your Raksha Bandhan memories with us at info@maneeshmedia.com.
#SeedRakhi #EcoFriendlyRakshaBandhan #RakshaBandhan2020 #EcoFriendlyRakhi #EcoFriendly #PlantableRakhi #RakshaBandhanGifts #RakhiFestival