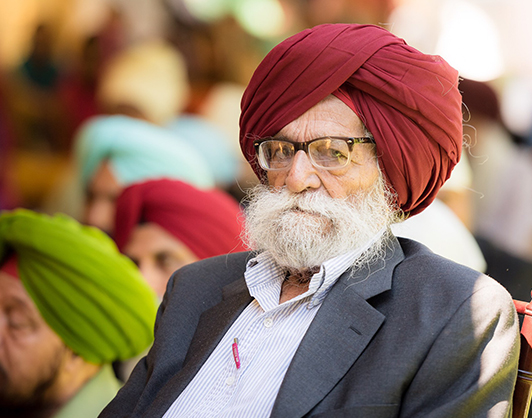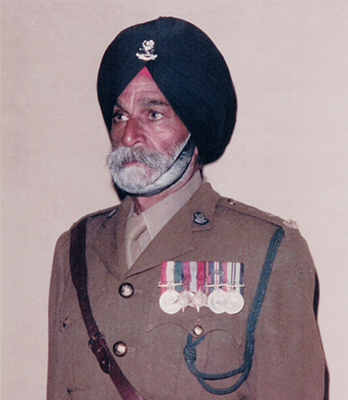 A Phenomenal Zest for Life at 106
"Years may wrinkle the skin, but to give up enthusiasm wrinkles the soul."
                                                                                                       – Anonymous
A lot of people choose to lead incomplete lives in a manner of speaking, living it in a half-way manner, without dreams to push them beyond themselves or bridge infinite horizon with passion and unbridled enthusiasm. However, when there's an overwhelming desire inside you to climb every mountain or follow every rainbow, life will and does seemingly go on forever, unfettered by time or age.
Take the case of Major Bakhtawar Singh Brar. Today at 106, the Major leads the life of an active farmer since the past 38 years in California, and never misses a day tending to his farmlands of around 10,000 acres. But we, like many of you, could never stop from wondering the secret his energy, motivation and zest which would perhaps be the envy of people half his age.
YouTube – 107 Major Bakhtawar Singh Brar Biography
We have had conversations with him and family as we worked on Jewels of Punjab: Vol II with him. During one of those conversations, he said, "If you want to live well, you have to age well and for this you have to eat well and be active. Activity is life. Those who kill time, eventually kill themselves. Healthy living leads to healthy aging and gives you a good life". It struck us! His lifestyle and food habits, first as an active soldiers and later in his post-retirement years up to the present time, give an insight into the secret of his zest and vitality.
"When I was in the Army, we were fed on healthy meals; the best meal was my breakfast – porridge or cornflakes, eggs, along with toast, with butter and marmalade. Lunch and dinner was either Indian or continental, because there were British officers in the regiment as well.
In those days, I used to be very active: I was a good Hockey player, extremely good high jumper and cross-country runner. In civilian life, everything has changed. My food now is very simple: vegetables along with gram flour chapatti, porridge and fruits. Sometimes I eat fish or chicken. Over and above all this, I don't smoke or drink".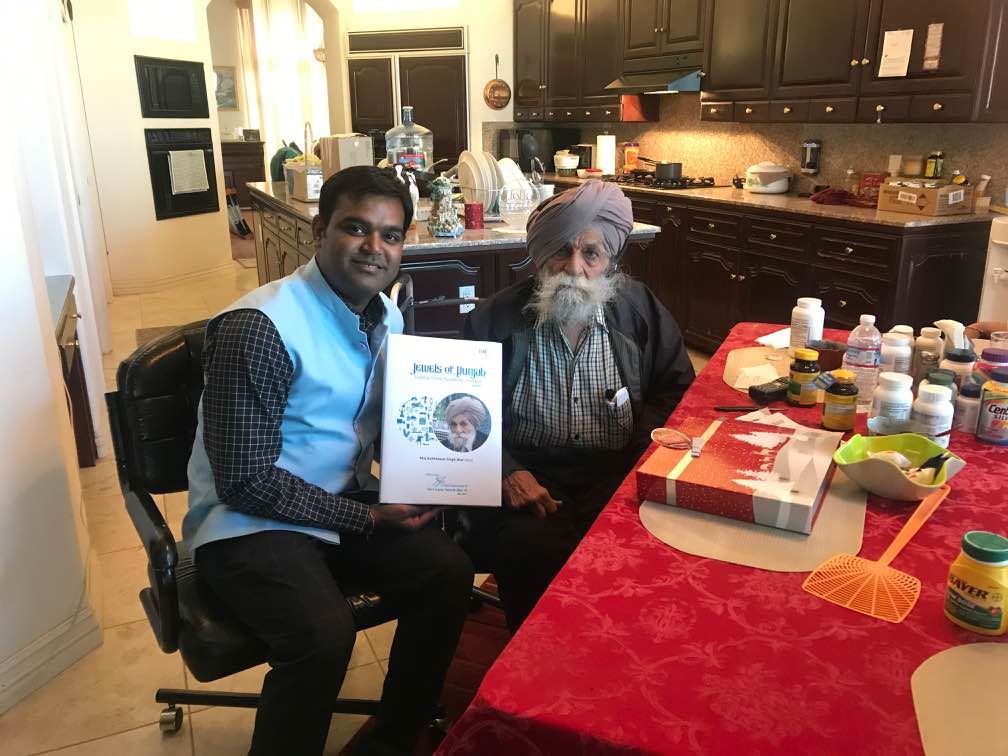 However, Maj Brar has not allowed Time to bypass him as a relic of the past, subservient to its whims. Rather, he has made it his greatest ally in his journey – forward into battle with steadfast heart, spirit and an indomitable never-say-die attitude.
But what made him take to farming after going to the USA? "I was born in a family of farmers. Several generations down the line, there are only farmers in my family. It was an era when electricity, medical care, hygiene, education, etc, were practically non-existent. Farming was the key livelihood of the people."
The Major believes it's not wealth and riches that make a man, but good quality education, 'good education can help you make millions with a little bit of hard work and application' has been one of his fundamental principles.
Maj Brar is keen to raise awareness about women's education and healthcare. "Before I die, I would like to promote the cause of women's education and healthcare." He strongly believes that true emancipation and freedom will only come when everyone, especially the underprivileged in the villages of India, women especially, have equal access to education and job opportunities. It probably are these satisfied head and heart too that help him live healthier and longer.
"It is true that I have ripened beyond 106 summers, but the fire and blood of an old soldier from World War II still courses through my veins", says Maj Brar.
A few good soldiers is all you need to win the battle. We salute you, Maj Brar!
Do you too have a secret recipe to long and healthy recipe? Do share at info@maneeshmedia.com; Team Maneesh Media can surely use it well!